Central High School


Class Of 1972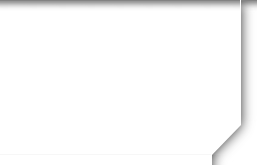 In Memory of
Matthew John (Callahan)
Matthew John Callahan, 62, of Greeley, Colo., formerly of Sioux city, passed away Thursday, March 24, 2016, at his home.
Services will be 10:30 a.m. Friday at Blessed Sacrament Catholic Church in Sioux City. The celebrant will be the Rev. Dan Rupp. Interment will be in Calvary Cemetery, Sioux City.
Matthew was born on Oct. 15, 1953 in Sioux Falls, SD to John Patrick and Genevieve Ann (West) Callahan. As a child, Matthew loved to play baseball and football. He attended Central High School in Sioux City and was a member of its last graduating class in 1972. He earned a bachelor of arts in history from Briar Cliff College on May 15, 1976.
Me married Bethene Anderson on June 11, 1980, in Vermillion, SD. They lived in Sioux City and then moved to Greeley in 1982. Matthew worked as a production scheduler at JBS, where his career spanned 33 years beginning at Monfort of Colorado, Inc.
Matthew was a devoted father, who cherished the time spent with his children. He was a scholar of the world who was passionate about movies, music, politics and history, as well as sports, particularly the Colorado Avalanche and the Washington Redskins. His children have many fond memories of time spent watching hockey and talking about world events. An intellegent, good, kind, and hilarious amn, Matthew will be missed by his children, family and friends.
Survivors ihclude a daughter, Megan Callahan and her husband, C.J. Poush of Longmont, Colo.; a son, Ian Callahan of Greeley; and three brothers, Mark Callahan and his wife, Michele of Sioux City, Michael Callahan of Huyntsville, Ala., and Jack Wardell and his wife , Holly of Carroll, Iowa.
He was preceded in death by his parents; and his sister, Christine Alvano.