In Memory of
Susan E. Marks (Conner)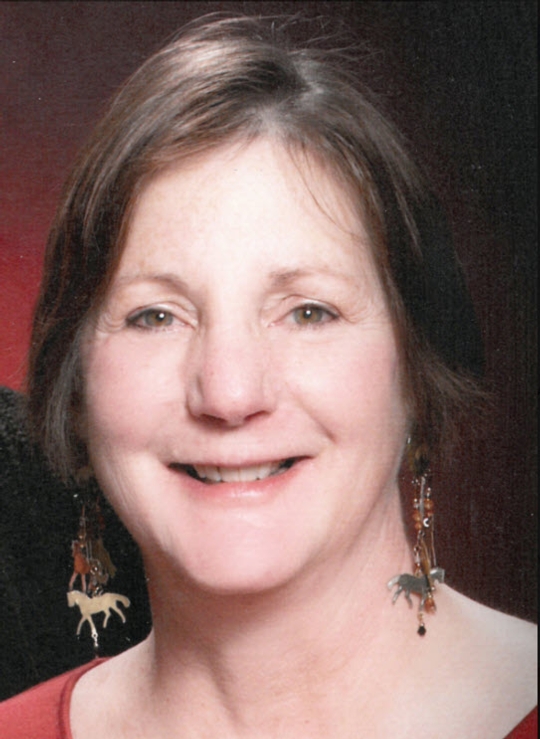 Sioux City
Susan Ellen (Marks) Conner, 65, of Sioux City, passed away unexpectedly Monday, April 1, 2019, at a Sioux City hospital with her family around her.
Graveside services will be at 10 a.m. Thursday in Logan Park Cemetery. Memorial services will be 10:45 a.m. Thursday at Congregation Beth Shalom. Rabbi Guy Greene will officiate. There will be no visitation. Arrangements are under the direction of Meyer Brothers Colonial Chapel. Online condolences may be sent to www.meyerbroschapels.com.
Susan was born on Jan. 31, 1954, in Chicago, Ill., the daughter of Bernard B. and Evelyn (Oriol) Marks. Susan grew up in Sioux City and graduated from Central High School in 1972. She graduated from the University of Missouri School of Journalism in 1976.
On Sept. 2, 1979, Susan married the love of her life, William D. Conner, in Sioux City.
Susan was a reporter for the Sioux City Journal. She was a writer for the corporate communications department of Postal Finance and then worked in the community relations department at St. Luke's Regional Medical Center. Susan also did independent writing for various publications and nonprofits. She wrote books on the history of both St. Vincent School of Nursing and St. Joseph School of Nursing as well as a history of the Jewish community in Sioux City.
Susan was a member of Junior League of Sioux City, Congregation Beth Shalom, The Traveler's Club and she served as secretary for Hadassah. She wrote the newsletters for STARS, the Sioux City Humane Society and Congregation Beth Shalom. Susan served on the Sioux City Library board of trustees and retired from it after the Wilbur Aalfs Library opened. She was dedicated to service of others.
Susan was a voracious reader and avid quilter and was passionate about animals. She was never at a loss for work and made friends with ease. She was known for her kind heart and generosity. Susan was devoted to and loved her family and friends.
Survivors include her husband, William Conner of Sioux City; her daughters, Robin E. Andersen (Jacob) of Englewood, Colo., and Jillian C. Lewis (Andrew) of Sioux City; her uncle, Willard "Bill" Oriol of New York; and two grandchildren, Eleanor and William Andersen. Susan is also survived by three cousins.
Susan was preceded in death by her parents; her aunt, Esther Oriol; and one cousin.
In lieu of flowers, memorials can sent to any of Susan's favorite Sioux City charities, Congregation Beth Shalom, STARS Inc., Sioux City Public Library, Siouxland Humane Society and/or Jackson Recovery Centers