In Memory of
John G Lucas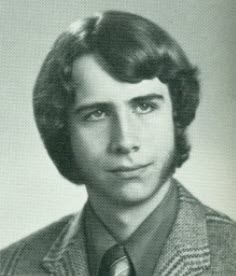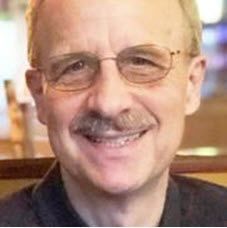 John Gary Lucas
Indianola, Iowa, formerly Sioux City
John Gary Lucas, 67, passed away Wednesday, April 14, 2021, at the Taylor House in Des Moines.
A Requiem Mass for the Repose of the Soul of John G. Lucas will be said Wednesday, April 21, 2021, at Humility of Mary Catholic Mission in Beech, IA. Private family graveside will follow service in the Liberty Center Cemetery. No visitation is planned. To view a complete obituary or sign an online condolence, visit www.overtonfunerals.com.
John was born in Sioux City on Dec. 9, 1953, to John A. Lucas and Ruth (Noll) Lucas. In 1972, he graduated from Central High School in Sioux City, a member of the school's last graduating class. John graduated from the University of South Dakota and obtained his master's degree from Briar Cliff College.
On Aug. 30, 1986, John and Shelley (Stalter) were united in marriage. This union was blessed with a son, Brian John, and they made their home in Indianola.
John worked for the State of Iowa as a Vocational Rehabilitation Counselor, retiring in 2014.
John loved baseball and was a life-long Minnesota Twins fan. He was thrilled when they won the World Series in 1987 and 1991. He was also an avid Iowa Hawkeye football and basketball fan. In his free time John enjoyed golfing with his son, doing yardwork and spending time with his granddaughter, Gracie. He was a devoted member of his church.
John is survived by his wife, Shelley; his son, Brian (Courtney); granddaughter, Gracie; mother, Ruth Lucas; sister, Sally (Dave) Stanage, all from Gayville, S.D.; and nephew, Steven Stanage of Omaha.
He was preceded in death by his father, John A. Lucas; and aunt, Lorraine Noll.
Memorial contributions can be directed to the Kiya Koda Humane Society, an Indianola shelter for animals, at 1206 N Jefferson Way, Indianola, IA 50125. John loved animals, especially his loyal furry companion corgi, Scamp, who he rescued from Kiya Koda in 2009.
To plant trees in memory, please visit our Sympathy Store.
Published by Sioux City Journal on Apr. 18, 2021.